Applying AI
Culture, Change, Communication
"The single most critical driver of value from AI is not algorithms, nor technology — it is the human in the equation."
-Shervin Khodabandeh, BCG
For AI to be successful, close collaboration between AI and humans is indispensable. Even the most advanced AI solutions are without effect if they are not adopted by the users or embraced in the organization. Companies that understand this stand a much better chance of successfully implementing AI technology.
Addressing this topic, we are happy to share our latest report "Applying AI: Culture, Change, Communication" with you.
This report aims to draw attention to this often-neglected "soft" side of applying AI successfully. It highlights what is special about AI – after all, change is not a new concept – and offers concrete measures on how to address the issues of culture, communication, and change in the context of an AI transformation. In doing so, we rely on our experience from successful approaches to foster AI applications in larger enterprises. To make the topic even more accessible, you can find concrete examples from our partners EnBW and Siemens on how they approach it.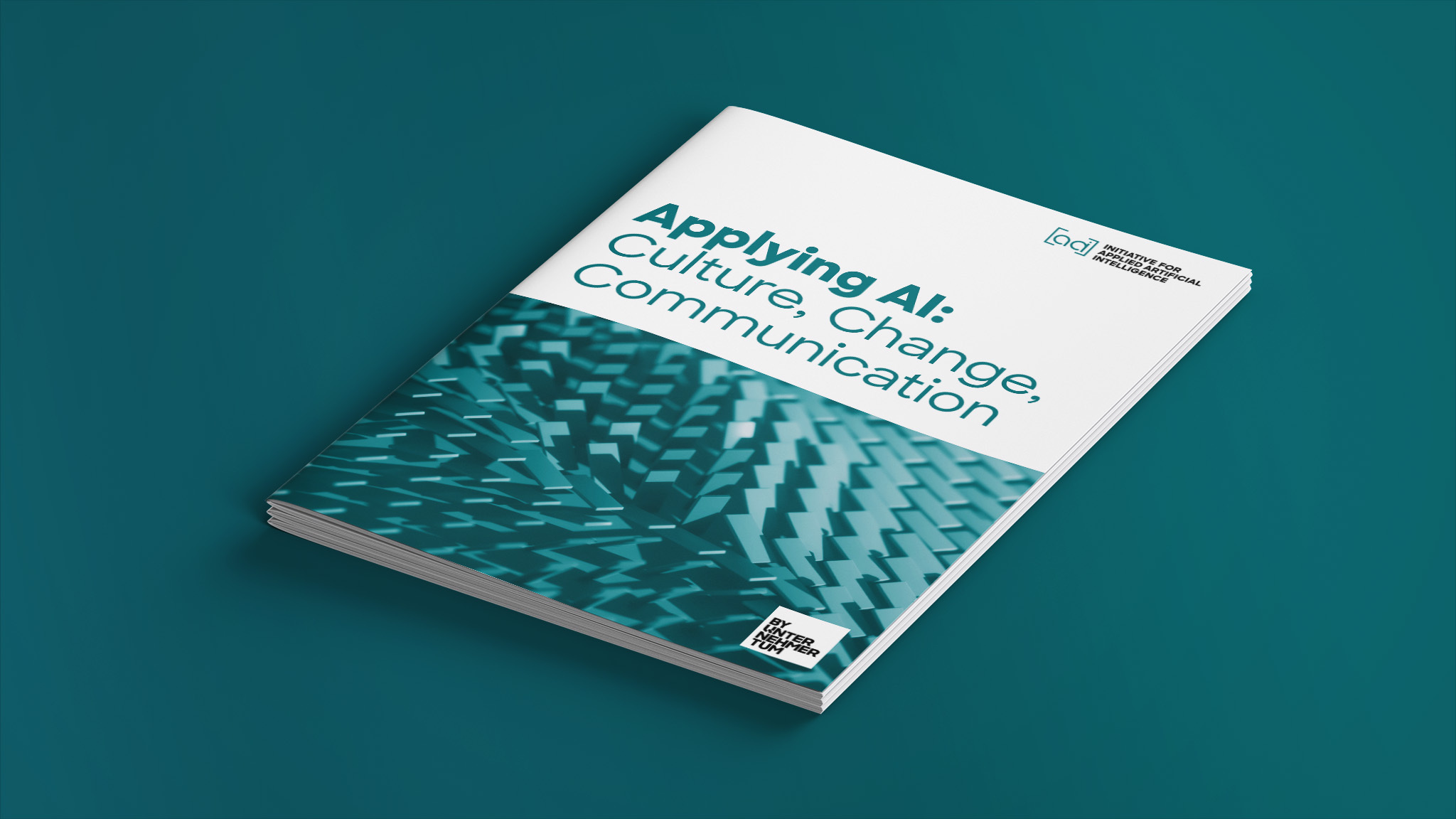 Bernd "Benno" Blumoser, Head of the Siemens AI Lab
Rainer Hoffmann, Senior Manager Data & AI at EnBW
Dr. Philipp Hartmann, Director of AI Strategy at appliedAI
Marlin Watling, Founder of 129.ai
The authors would like to thank Miriam van Lijnden forher major contribution to this report and Henrike Noack and Andrea Rusp for designing this publication.