AI Publications / White Papers
We believe that sharing what we learn about AI is our obligation. The AI-Hub is our public repository of the knowledge artifacts that we build for our partners. Here you can find relevant articles, materials, landscapes and much more. As a partner, you have access to even more, including our workshop materials, tools, etc.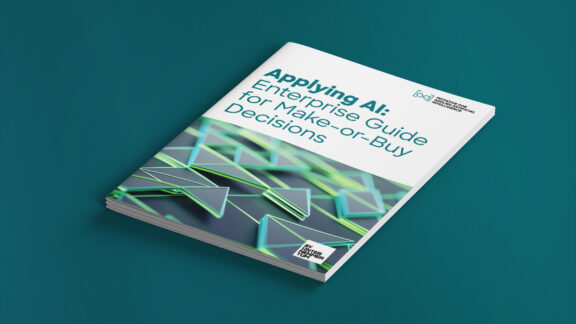 Enterprise Guide for Make-or-Buy Decisions
Published on November 25, 2021
This report is intended to provide helpful guidance for make-or-buy decisions with AI. Download the paper to view a structure of the make-or-buy questions, a framework with decision criteria for solving the make-or-buy question and a selection of the optimal partner and potential pitfalls of different partner types.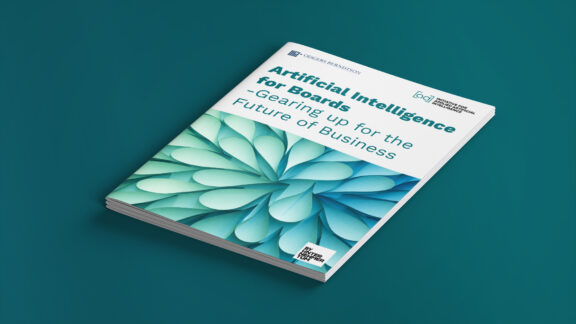 Artificial Intelligence for Boards - Gearing up for the Future of Business
Published on October 18, 2021
Download our latest paper to learn what every board member needs to know about AI. Discover how AI affects various individual board roles, how these learnings can be readily be applied to boards and the 8 top priorities for Boards in the AI Journey.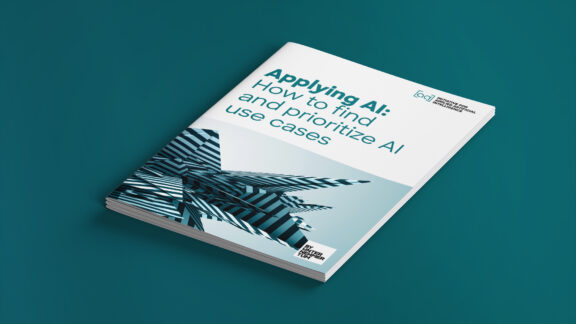 How to find and prioritize AI use cases
Published on July 1, 2020
Critical lessons to identify and prioritize AI use cases.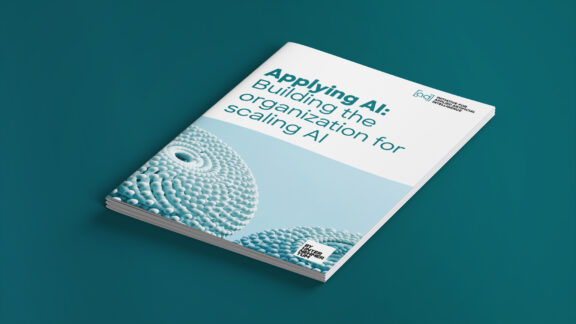 Building the organization for scaling AI
Published on February 19, 2020
We cover best practices for how to build the organization for scaling AI. Discover the elements needed for a comprehensive AI strategy, an outline for prototypical organizational setup and key learnings from mature AI scalers.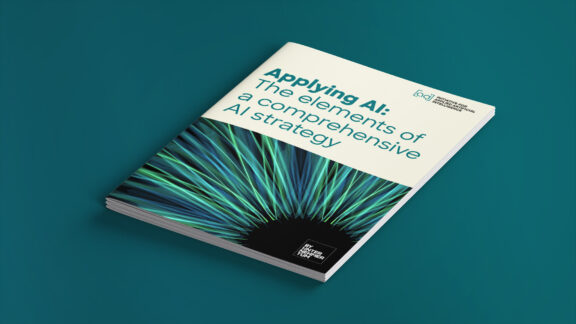 The elements of a comprehensive AI strategy
Published on September 11, 2019
Ein High-Level-Überblick, was die Elemente einer KI-Strategie sind und wie man sie strukturiert.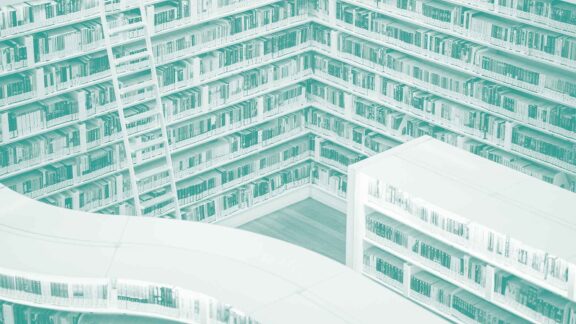 KPIs for AI-Strategies
Published on March 9, 2019
Together with the 'Stiftung Neue Verantwortung', we have reviewed indicators for successful national AI strategies and how to monitor them.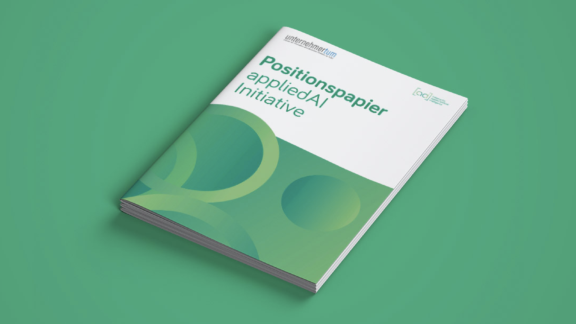 Position Paper: Germany's AI Strategy in 2018
Published on September 20, 2018
the appliedAI Initiative's standpoint on a German AI strategy