Join our team
Open positions
Do you want to join our team in Munich or as a remote worker/developer? We are currently looking for rockstar talent in the following fields. If your targeted position is not listed but you think we would hit it off together, send us your speculative application here.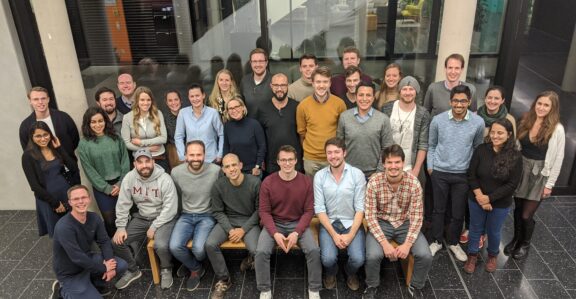 Artificial Intelligence is more than "just another" technology. We understand that and help our partners derive conclusions from it. We educate and train them from the technical aspects to the strategic and sociopolitical elements. The best and brightest always stand on the shoulder of giants – help us teach AI to some of the most influental individuals out there.
Engineering & Development
When it comes to large scale adoption and the technological stack, AI is very much in its infancy. Therefore we are developing new AI prototypes and tools with our partners in a multitude of domains (from purely virtual e.g. data analysis, NLP etc. to cyber-physical e.g. drones and CV in the real world etc.). We base these developments on state-of-the-art technology of our partners (NVIDIA, Google, Cisco, IBM, Pure etc.) and are tackling everything in between – be a part of our engineering team.
(Senior) Network & DevOps Infrastructure Engineer (m/f/x)
We operate a state-of-the-art cluster based on technology from our partners and write a new and challenging software-stack to support the development process of the emerging role of an AI Engineer. We are looking for an infrastructure engineer with additional solid knowledge of networking to help our team.
⟶
Full Stack Developer (m/f/x)
We are looking for a highly skilled programmer who is comfortable with both front and back end programming. Successful candidates will work in designing and developing interfaces to our ML based products, working alongside machine learning and software engineers in the ideation and creation of streamlined and impactful user experiences and visualizations.
⟶
(Senior) Software Engineer / Software Architect (m/f/x)
We are looking for a (senior) Software Engineer with experience in designing, building and maintaining reliable and scalable customer-facing software/services, above-average communication skills and a willingness to learn new ones. It would be advantageous to have a good understanding of how larger companies think and act, and what the challenges are in deploying software systems for such customers at scale.
⟶
(Senior) AI Engineer (m/f/x)
We are looking for a (senior) AI Engineer. You will drive the application of AI in real world settings. We deeply understand that building AI solutions is more than hacking scripts and notebooks together. We see it as an engineering discipline and therefore mix the notion of Software Engineering and AI Research.
⟶
(Senior) DevOps and Infrastructure Engineer (m/f/x)
We are looking for a DevOps Engineer to help our AI Engineering team transform the AI strategy of our partner companies. Each project can last from 3-12 months and be on a variety of topics, each of which is focused on helping our partner company use AI to create a new product or improve existing business processes.
⟶
Artificial Intelligence is poised to change the business-model of major companies and may disrupt whole industries. Understanding the chances, risks and values that can be achieved by using this technology is a complex task for companies and its management. We know that and help them with original content to takle this challenge – be a part of our strategy team.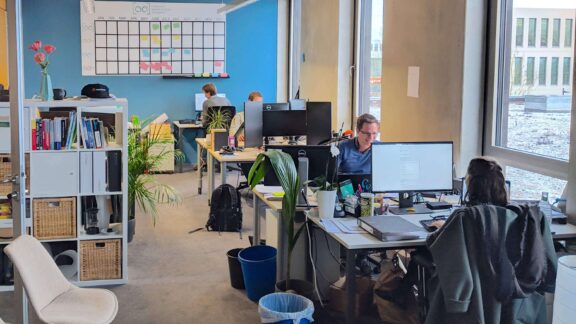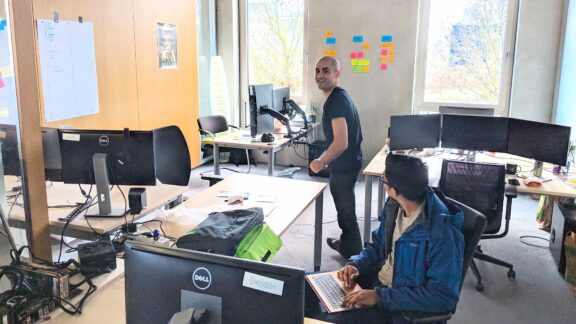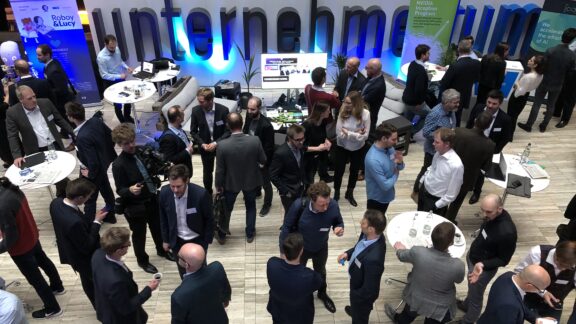 Reasons to join us
Perks & benefits
We have ambitious goals and we are working hard to achieve them. We take care of everything so that you can focus on our common mission.
Once in a lifetime tech
We run appliedAI on technology that hasn't even hit the market from our technology partners. Our team constantly updates our tech-pool based on what we think is relevant to the world.
Freedom to create
Writing papers, visiting conferences, building new frameworks, running hackathons or inviting top-notch speakers – all of it is highly encouraged.
Flexibility
Flex-time options and opportunities to work from home as well as time for own projects.
Family & career
Access to child day care places provided by the Technical University of Munich, part-time and parent working hours models, a child care allowance.
Makerspace
Free membership of and courses at the MakerSpace – building something new is not only an option but what we do regularly.
Healthcare
The German healt care system is one of the best in the world and Munich has a high density of clinics.
People!
We hire only the best and brightest. Our team consists of physicists, mathematicians, electrical engineers, computer scientists, event-managers, communications experts and many more. Joining means entering a family.
Team events & partners
We are doing team events on a regular basis and are always up for trying new activities together. This means thinking up unusual events with our partners as well. Your network will grow strongly.
Communication
Routine cross-team networking, team events. Flat hierarchies.
Attractive work environment
Corporate university sports programme, sun terrace, the 'Herr Lichtenberg' canteen, fruit basket and pilates courses.
Continuing education
Training courses, library, networking and the opportunity to work on projects outside your specific area of expertise.
Onboarding
Induction day and a welcome package for every employee. We will set up your work-space together the way you think makes most sense.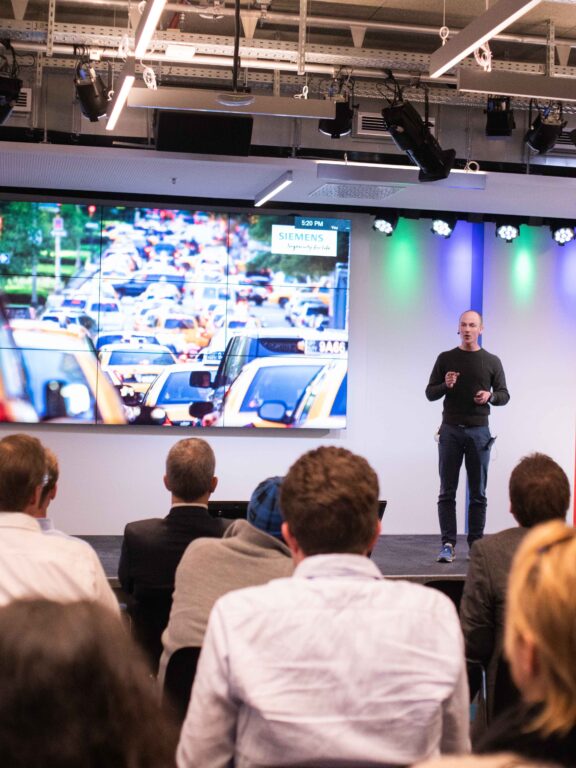 Our office
Visit us
Stop by at our office in Garching, near Munich. We not only have the coolest tech gadgets out there, but also a fully equipped maker-space with 1.500 m² in house to build the latest technologies from scratch!

UnternehmerTUM GmbH
Lichtenbergstraße 6
D-85748 Garching
+49 (0) 89-18 94 69-0
+49 (0) 89-18 94 69-1199
info@unternehmertum.de