appliedAI works to advance Europe by creating and disseminating expertise in AI
UnternehmerTUM, Europe's largest center for innovation and start-ups based in Munich, and the Innovation Park Artificial Intelligence (IPAI) in Heilbronn have joined forces to make appliedAI the leading European platform for expanding the responsible use of artificial intelligence (AI). appliedAI has been operating as a joint venture between IPAI and UnternehmerTUM since July 2022. With this, appliedAI gained legal independence and is divided into the non-profit appliedAI Institute for Europe gGmbH and the appliedAI Initiative GmbH. appliedAI continues to work towards the goal of establishing a sustainable and responsible approach to applying AI and to create value for companies and society.
To mark its fifth anniversary, appliedAI is now launching a set of activities to share its knowledge and to further help the industry and society to advance in AI. On this site you may find insights into our free offerings ranging from Knowledge and Tools to Trainings, which are open to everyone, as well as a retrospect and vision of appliedAI to present you insights into our work.
In the last five years, we have trained over 40,000 people in AI and helped hundreds of companies bring the technology into use. I am particularly pleased that other AI initiatives now regard us as Europe's leading institution in this field. With the future collaboration with IPAI, we aim to increase our current output and headcount tenfold over the next few years, enabling thousands of companies across Europe to use AI professionally and add value.


Dr. Andreas Liebl, Managing Director appliedAI
5 years of appliedAI
- Shaping Europe's innovative power in AI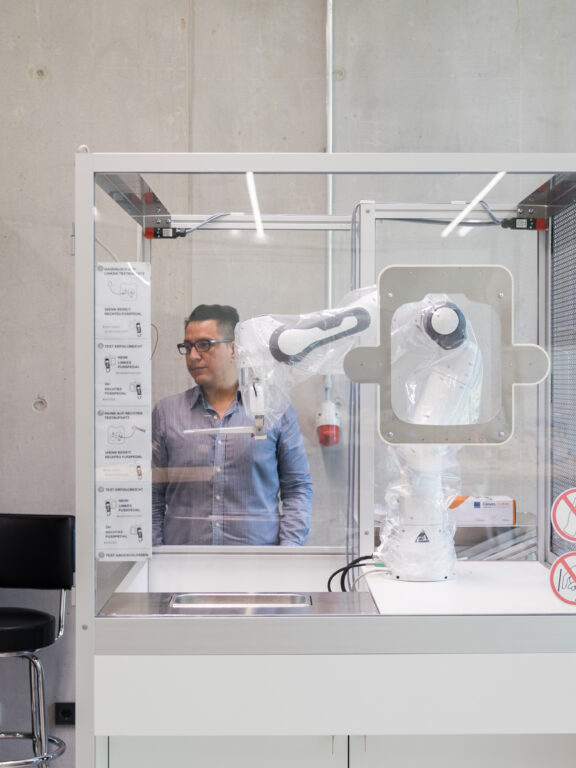 Free Tools and Information for everyone to advance in AI
appliedAI's aim is to help shape European innovations in the field of artificial intelligence and thus to ensure the technological sovereignty of Germany and Europe. appliedAI supports companies in advancing in AI maturity to the professional use of AI or even AI first companies. appliedAI serves as your expert sparring partner for AI teams, as your active accelerator to build AI teams, or even as your solutions developer for your most important core AI projects.
We have a wide range of free offerings in order to achieve this, ranging from offerings in the areas of Knowledge, Trainings and Tools. Find more information and insights on these free offerings below.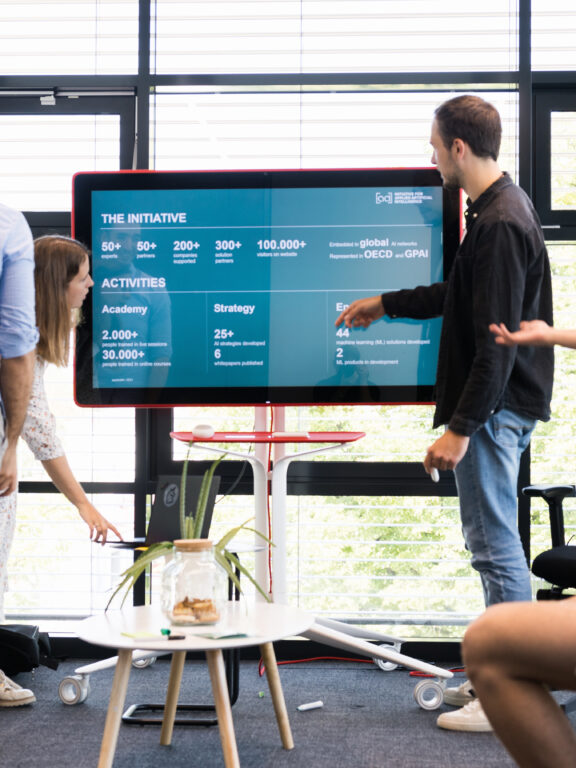 Knowledge
Discover research papers by leading AI specialists within appliedAI and our partners on a variety of AI topics for the area of business, structure and tech relevant for companies. You may find a selection of our latest whitepapers here.
appliedAI's TransferLab provides profound technical reviews, articles and paper pills about latest news in machine learning
Discover our Whitepapers!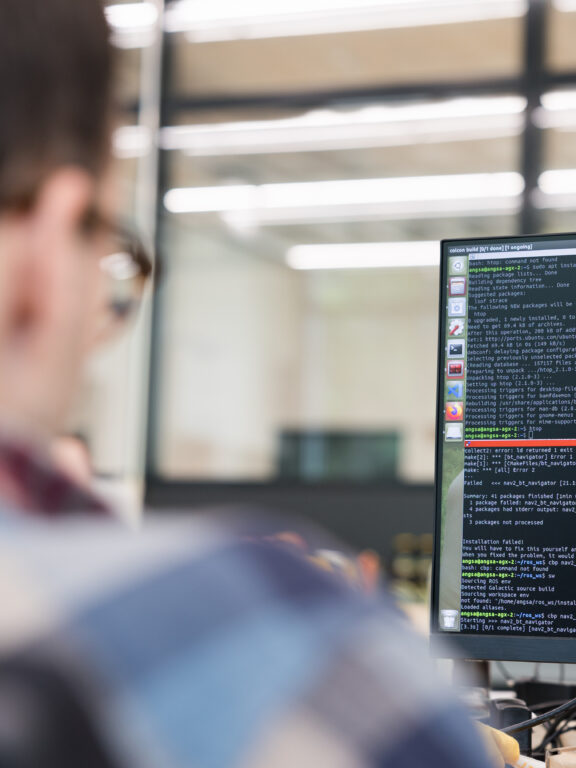 Trainings
We help individuals and companies to build up competence in AI by providing profound educational offerings such as online courses for SME's, general AI trainings for the public and AI graduate courses and certified programs.
Your may find an overview of our public courses here: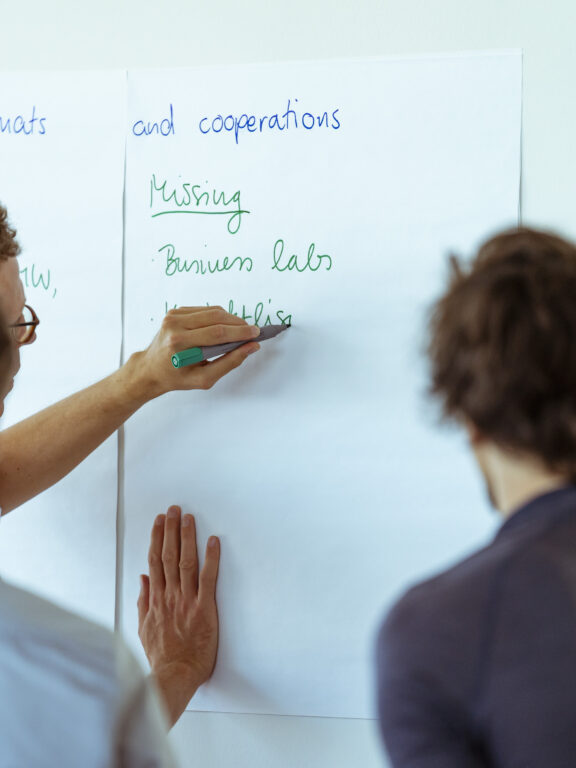 Tools
Learn by applying AI using free resources and tools such as our Maturity Assessment Tool, scrolling thorugh our AI Startup Landscape and discovering practical AI Use Cases for companies.
AI Maturity Assessment Tool: Assess the state of your organization's AI maturity and identify areas to improve on your journey to AI with a short version of the Maturity Assessment Tool.
AI Startup Landscape: This yearly released landscape presents the most promising German AI startups working across enterprise functions, enterprise intelligence, technology type and industries.
AI Use-Case Library: The library highlights the use of AI in organizations by showing an interactive overview of the most common AI use cases, their deployment, as well as benefits. (Geman)
Whether in medicine, manufacturing or education, AI can be a huge advantage! This is why Germany and Europe have drafted an AI strategy with a global leadership claim. Unfortunately, the reality is that the U.S. and China are racing each other in AI. Large models, hardware, software tools and leading AI companies are almost exclusively created outside of Europe. We want to counteract this with the help of our cooperation with the IPAI. Our new, southern German AI alliance is a first step that will help preserve European prosperity while shaping us as a leader in AI.

Dr. Andreas Liebl, Managing Director of the appliedAI Initiative
Partner Voices
Good to have a trustworthy partner to advance in AI
Complementing the free offerings, the appliedAI Initiative can support your AI journey individually or by becoming an appliedAI partner. Click here to see some insights into our partners' work!
You didn't work with appliedAI yet or you have further questions?
Get in Touch
To learn more about appliedAI and how we are working towards the goal of establishing a sustainable and responsible approach to AI.
Your Inquiry
Contact Us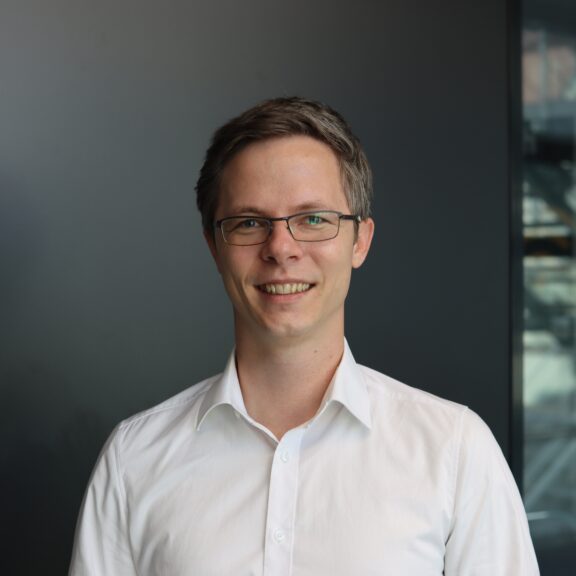 Dr. Andreas Liebl
Managing Director & Founder