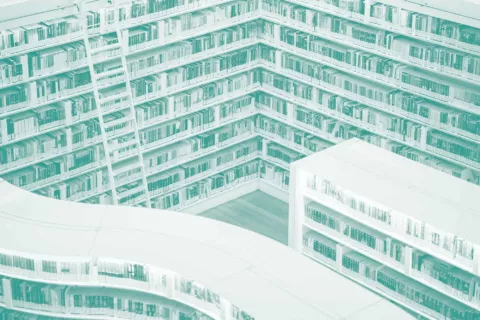 KPIs for AI strategies
With the publication of the "National Strategy for Artificial Intelligence", the federal government has taken an important step towards promoting and shaping this key technology. However, the strengths and weaknesses of the AI location still need to be systematically analyzed in order to implement the strategy. In addition, the policy lacks the tools to monitor how the AI location is developing and how effective the political measures are.
Together with the "Stiftung Neue Verantwortung", we have therefore designed indicators with which important action areas of the AI strategy can be recorded and AI monitoring becomes possible. The work focuses on the areas of AI research, training of AI experts, AI in the economy, society, government and administration, as well as on international networking and infrastructure for AI. With the help of these indicators, the implementation and further development of the federal government's AI strategy should be successfully managed. With our proposals and ideas, we would like to advance the discussion on how AI monitoring can be developed and implemented.
We have attached the presentation.
Download now (It is only available in German)