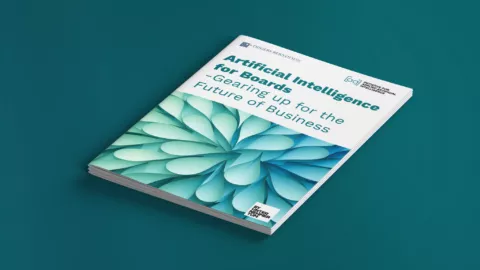 AI for CEOs and Supervisory Boards: Companies on the Path to the Future
"Artificial intelligence will be the game changer in digital transformation. I strongly recommend executives and board members to thoroughly engage with the topic and its implications and take action!" - Siegfried Russwurm, Chairman of the Supervisory Board of Thyssenkrupp and Voith.
In a recent survey, 7 out of 10 companies reported "minimal or no impact from AI". You may be wondering if the AI revolution is exaggerated. But what if the problem is not AI but rather you? Yes, you have successfully managed previous waves of technology: mobile, digital, and big data, to name a few. So you also acted on AI and delegated the task to a dedicated unit and held them responsible for the results.
However, AI is different and requires the direct and serious involvement of all executives.
This report describes how AI affects the role of executives - individually and collectively - and provides guidance on how to manage the change.
Our discussion is based on our extensive experience in applying AI in companies, supplemented by a variety of interviews with executives.
---
Authors of the whitepaper
Philipp Gerbert, Future Shaper at UnternehmerTUM and Director at appliedAI Initiative
Philipp Hartmann, Director of AI Strategy at appliedAI Initiative
Andreas Liebl, Managing Director at appliedAI Initiative
Markus Trost, Partner of the Global Tech Practice at Odgers Berndtson
Emanuel Pfister, Principal at Odgers Berndtson
We thank you for your contributions
Alexander Eckert (Gerresheimer)
Carola Wahl
Christian Sallach (Wago Kontakttechnik)
Dirk Ramhorst (Wacker Chemie)
Frank Mastiaux (EnBW)
Karsten Wildberger (EON)
Download now (available in German only)