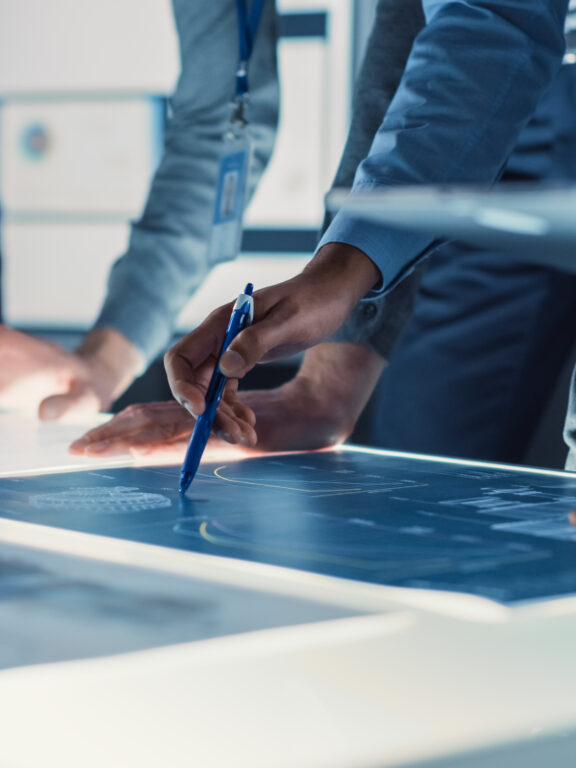 As a partner of appliedAI we support you on your journey to AI maturity by providing
Access to technical AI knowledge and tools
AI Experts are scarce and many of the best talents are absorbed by the large technology players or found their own startups. Yet, AI expertise is absolutely crucial for your own AI journey.
As there are few established practices and the speed of advancements is overwhelmingly high, you need to rely on the talent you already have in your team. The appliedAI platform offers an extension to your team by opening a set of services to complement your experts or to support them through trainings, community-building, and more.
We help you to form and develop an outstanding team, capable of developing state-of-the-art trustworthy AI solutions. The technical section of our website can be found at transferlab.appliedai.de.
Contact us to learn more about becoming a partner
Services included for our partners
Individual Services from appliedAI
Have you ever asked how good the solution is that you use for setting prices, managing your supply chain or optimizing your production? At appliedAI, we assess your existing solutions on a deep technical level and provide you with a list of suggestions for improvement or alternative approaches.
The systems, platforms, and tools we are using to develop AI-Technology, services, and products are maturing slowly. There is no silver bullet that solves the very technical decisions about selecting the right tools. We help you make sense of them and take a mid-term decision towards your AI-Infrastructure, be it in the cloud or on-prem, your AI-pipelines and service-architecture and your AI-lab setup.
Read the technical insight article "Machine Learning Platform Evaluation with Wacker and Infineon" to get more insights into this engineering service and the machine learning pipeline evaluation process conducted in that project.
The appliedAI engineering team consists of 25 highly experienced AI experts that work on the hardest technical challenges and core AI applications with you. While our focus lies on reinforcement learning, computer vision, complex optimizations, and AI based discovery, we also support projects using other AI capabilities. We build PoCs together with your team in short sprints with the goal of enabling your company with the next step: Engineering complete AI solutions which are at the core of your organization.
Insights to some of our recent engineering projects can be found within the case studies 'Machine Learning Platform Evaluation with Wacker & Infineon', 'Plant Optimization at Linde' and 'Village Data Analytics with TFE Energy'.
Individual Services from the ecosystem
Often, AI applications come with significant infrastructure upgrades. Our technology and application partners support you in making the right decisions in terms of cloud vs. on-prem strategies and accompany you in the implementation.
WANT TO TRY IT OUT?
Contact Us
If you are thinking about becoming a partner but are not sure, let's start small with a Journey Workshop, Executive Training, or a small project. Let us convince you from the quality and value that appliedAI provides.
Your Inquiry
Your Contact Person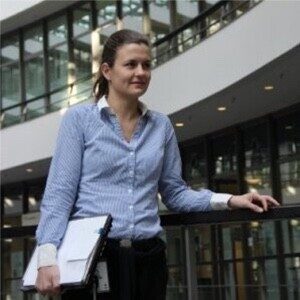 Dr. Denise Vandeweijer
Director AI Solutions & Projects