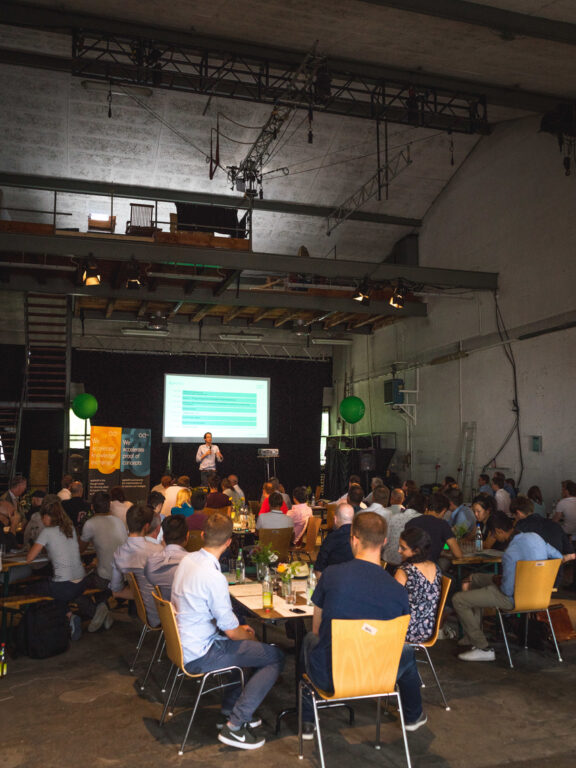 As a partner of appliedAI we support you on your journey to AI maturity by providing
Exchange and creation of knowledge within the community
appliedAI has been established with the spirit of collaboration and joint knowledge creation. Therefore, this segment is most important for us. With our activities we want to enable our partners to move ahead, to learn from each other, and to benefit from and contribute to the community.
Contact us to learn more about becoming a partner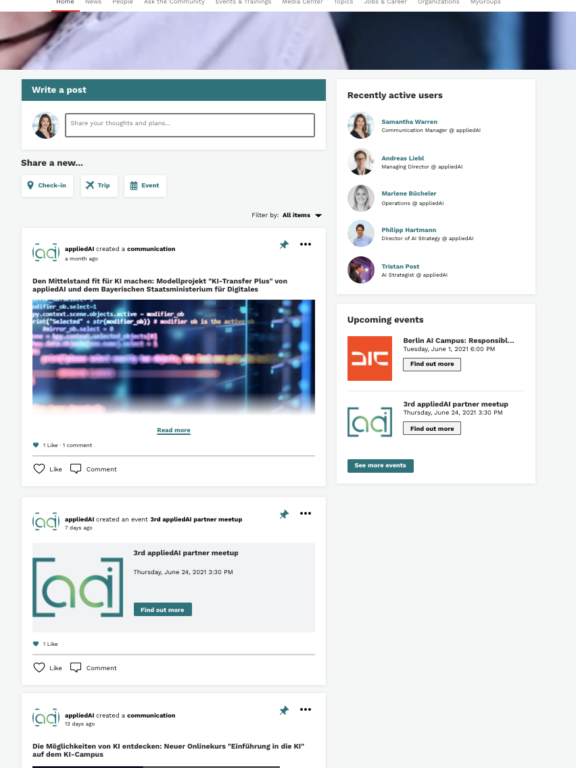 The online partner platform offers a variety of options for interaction with the community
appliedAIs internal community page: A private section exclusive for our partners. You can exchange news and resources and share insights about what is happening within the community.

Your appliedAI community with all partners: The part of the platform where you can interact with the other partners either directly or with everyone.

Your access to AI startups: Selected Startups from our AI startup landscape can be approached directly through the platform. Simply post requests for your use cases.

Your access to technology providers and global experts

Your event, news and resource center with all content and activities of appliedAI
Services included for our partners
Individual Services from the ecosystem
Our tech partners are the leading AI companies in the world. Through sparring sessions you gain insights into what is happening in other parts of the world.
WANT TO TRY IT OUT?
Contact Us
If you are thinking about becoming a partner but are not sure, let's start small with a Journey Workshop, Executive Training, or a small project. Let us convince you from the quality and value that appliedAI provides.
Your Inquiry
Your Contact Person
Dr. Philipp Hartmann
Director AI Strategy