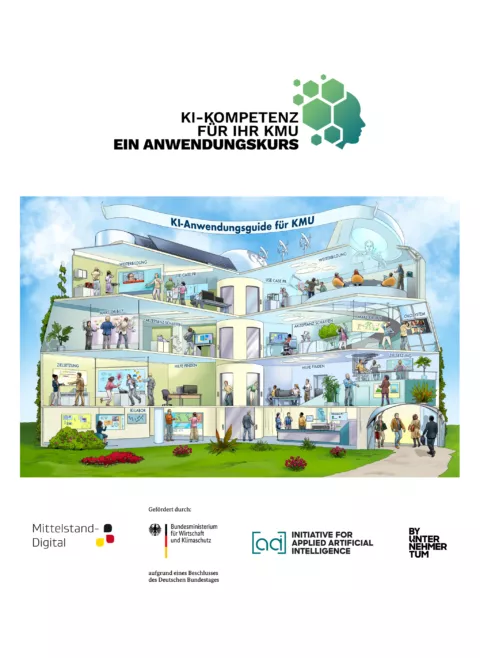 Focus topics article
Successful with Artificial Intelligence - Free online course "AI competence for your SME"
appliedAI has developed a free online course in collaboration with the funding priority "Mid-sized Enterprises-Digital" of the Federal Ministry for Economic Affairs and Climate Action, specifically designed to introduce small and medium-sized enterprises to AI.
It offers a unique, interactive package consisting of an online course combined with a library of application cases and a practice booklet for direct use in the company.
Read the new focus topic article on the UnternehmerTUM website to gain insights into the educational offerings and their contents!
"With this application guide, SMEs learn how to start using AI in their company in a holistic way. A method is described that does not leave the companies stuck in experiments or thought constructs. Whether the SME wants to purchase an AI solution or develop it themselves - there is a guide for both."
Dr. Johanna Farnhammer, Senior Project Manager at appliedAI Academy