As a partner of appliedAI we support you on your journey to AI maturity by providing access to a wide variety of AI trainings
Our Training Offerings
Making AI accessible for everyone is a core element for us to achieve our mission and to shape Europe's innovative power in AI. appliedAI has developed a series of courses and customizable training offerings in business for various target groups.

Upskilling and training of employees, AI team and management are a central component for successfully mastering the AI Journey. While appliedAI takes its responsibility seriously and offers a variety of high-quality trainings for free, appliedAI partners have access to additional resources.
Our training offerings are clustered along self-service, standardized guided and individual services. Find more information about the three AI Academy service areas Online Learning Platform, Customized Training Programs, and Learning and Academy Design below.
Get Started with AI
The Online Learning Platform provides access to managed but self-service trainings and content. Our content is available in a Moodle-based instance located in Europe, or it can be integrated directly into your learning platform. The Online Learning Platform offers easy registration & forum access, individual course selection and interactive course elements.
As Partner of appliedAI you benefit from access to the learning environment as well as regular personal training sessions
Services included for our partners
All partners will receive regular live training sessions with AI experts. Members of our medium and large partnership packages will have access to white-labeled LMS instances. Additionally, partners will gain access to our engineering related content (TransferLab) which is embedded and runs at a separate instance with repositories, blogs and selected papers. (for this see 'Tech Knowledge/Tools')
Find detailed information about the training sessions and LMS below:
AI Intro
• Common & shared layer of understanding, interpretation, and expectation towards AI-Technology
• Creating a broad, shared perspective on AI and the current technology behind it
• Laying a foundation for an AI-Journey

---
AI Strategy & Operations
• From AI as a tech topic to AI as a strategic topic
• Applying AI to create value - case studies
• An AI strategy: fundamental elements
• Getting started on an AI Vision
• Execution: Running an AI Project
---
AI Use Case Ideation
• What is an AI use case?
• How to brainstorm & ideate about user needs for AI
• Specification guidelines with the aAI template
• Non-Functional requirements for use cases
---
AI Project Management
• AI Developments
• Basics of Software Development
• Agile methodology Deep Dive: "Kanban"
• Approaches to AI-Dev - A short primer


Our Learning Management System offers you a personal, all-in-one learning platform, where you can access our courses and programs. Users can monitor their individual study progress in their personal dashboard and can exchange with others in our user forum. Additionally, partners can find exclusive workshops in our trainings calendar.
Public Courses
The following courses are publicly available and free of charge.
AI for Individuals
KI-Campus: 'Introduction to AI'
The free online course "Introduction to AI" familiarizes participants with technical aspects of AI. Using videos, texts and practical exercises, a general understanding of AI, its possibilities and limitations is created to assess and apply AI in private and professionally.
Course Overview:
Module 1: Why AI and why now?
Module 2: New capabilities of AI
Module 3: Risks of AI & how to deal with them
Module 4: The impact of AI on our future
Learn more about 'KI-Campus - Introduction to AI'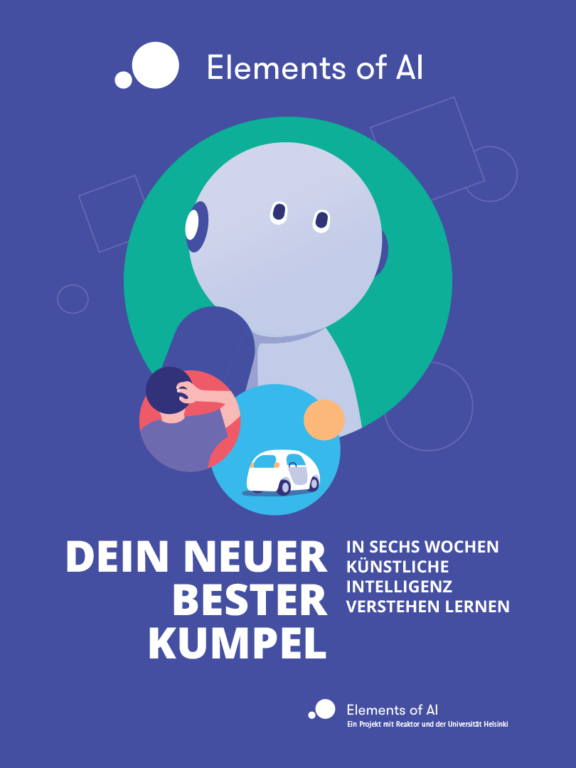 Technical Approach
Elements of AI
"Elements of AI" is a series of free online courses developed by the Finnish consultancy Reaktor and the University of Helsinki. The aim is to bring the subject of AI closer to a broad audience by combining theoretical knowledge with practical exercises. The courses follow a more scientific and mathematical approach to AI than our Introduction to AI course, but still without complicated calculations or programming. DIHK licensed it for Germany and translated and deployed in Germany together with appliedAI.
Course Overview:

Course 2: Solving problems with AI
Course 3: Real-world applications with AI
Course 4: Machine Learning
Course 5: Neural Networks
Learn more about 'Elements of AI'
AI for Business
Foundation of AI for Business
Foundations of AI is a free online course about AI specifically designed for individuals working in a corporate setting to foster the adoption of AI in business. This entry-level course is jargon-free & interactive with hand-on exercises and can be taken without prior knowledge
This course is designed for everybody who wants to get started with AI specifically in a business context
Course Overview:
Module 1: Why should companies engage with AI?
Module 2: Where and how can companies use AI?
Module 3: Limitations & risks of AI in companies
Module 4: The impact of using AI in enterprises
Learn more about 'Foundations of AI'
Customized Training Programs
As an addition to our online courses, we support organizations with individual learning journeys and certification programs. We educate whole teams or companies from top management to employees, from essentials to comprehensive skills through a variety of learning formats and content elements. We typically add individual use cases and build on your company's AI strategy elements. Individual trainings can be compiled modularly from our existing content modules.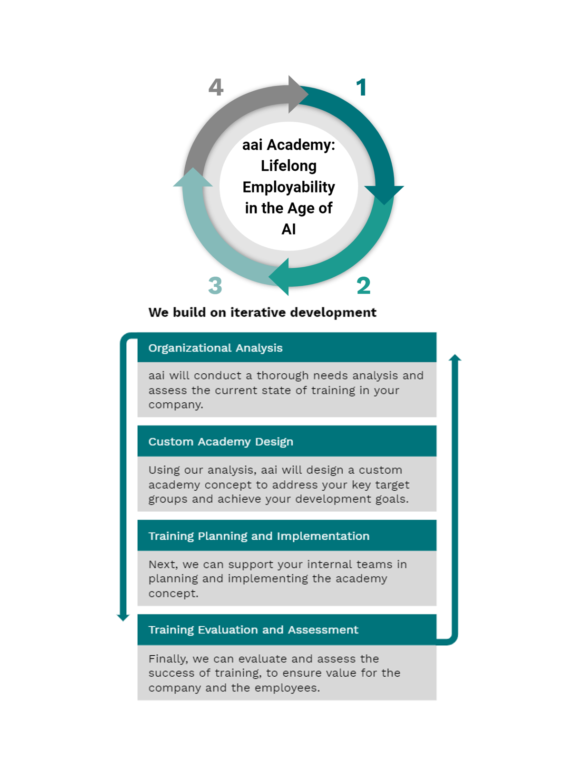 appliedAI's AI Academy
We create your company's learning and academy design with you. A model for lifelong employability, iteratively refined:
1: Understanding and Acceptance

This phase starts with the introduction of AI, and then restarts with each new evolution or iteration of the tech. This will be enough for some people.
2: Use and Interaction
Understanding AI enough to interact with it and perform new roles. The majority of people need to get here.
3: Expertise and Experimentation
Here, expertise reaches a level where individuals can make decisions, teach others, experiment with new applications, and optimize systems. Only some people will want or need to get to this level.
4: Specialization and Creation
At this level, highly specialized experts are able to deeply focus on topics and add to the body of AI knowledge. A select group will progress to this level.

Individual Services from the Ecosystem
While appliedAI offers a bright range of training services, our Tech Partners like NVIDIA and Google also offer in-depth AI courses and workshops. Please contact us for contact details and more information.
More information about partner trainings will follow soon.
WANT TO TRY IT OUT?
Contact Us
If you are thinking about becoming a partner but are not sure, let's start small with a Journey Workshop, Executive Training, or a small project. Let us convince you from the quality and value that appliedAI provides.
Your Inquiry
Your Contact Person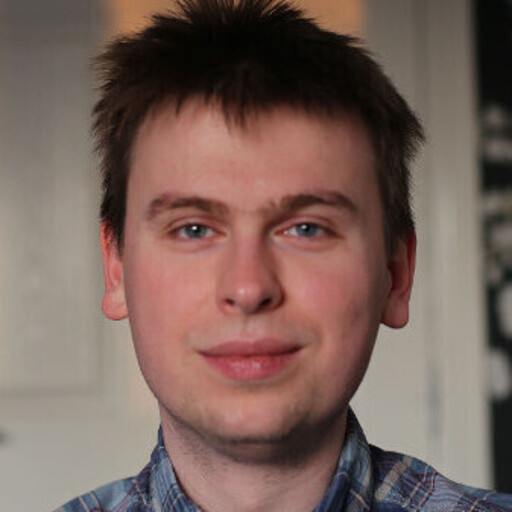 John Thomson
Head of appliedAI Academy